Tuesday, June 1, 2010
The Sharkbag Plucks His Goose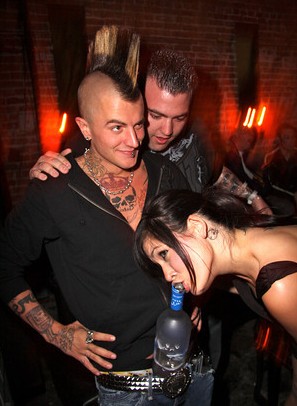 HCwDB of the Week contender The Sharkbag wants this thing bad. So bad, he's getting auto-fellated with one of the key douche signifiers, Runnin' With the Goose.
Note the fascination on young Joey's face as he learns to douche from a true master.
But Star Blazer isn't taking this one lying down, busting out the classic douche move: The iPhone bathroom mirror self portrait.
Who will win the HCwDB of the Week?
Yup, I'm pimpin' this worse than a crack ho' in post-recession Detroit.