Tuesday, June 29, 2010
Tuesday Limerick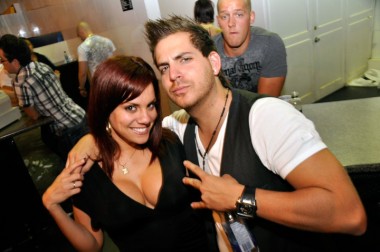 George glares like he's true Gangsta Bra',
While Bald Guy enjoys a Stella Artois,
Tough Guys on the Island,
They're big fans of Scott Weiland,
While Francoise and her boobs like Foie Gras.
Yup. Just remembered why I don't do more of these things. Take your best shot (and blow mine away) in the comments threads.