Wednesday, July 28, 2010
Ask DB1: Any Douchebag Harassment Pics?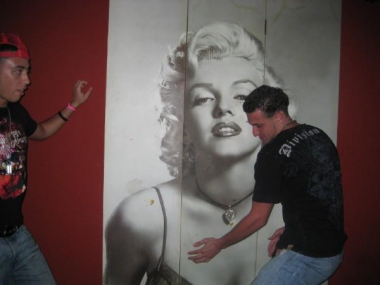 —–
Dear DB1,
For some reason, I've got a hankering for a photo of a douche harassing a hottie bartender or wait staff or some other hard-working gal. Got any of those?
Thanks,
– Soy Bomb
—–
None right now, Soy Bomb, but I do have a pic of douchebags attempting to fondle a giant pic of Marilyn. Which has gotta count for something.