Thursday, July 1, 2010
Ask DB1: Temptation of the Douche Side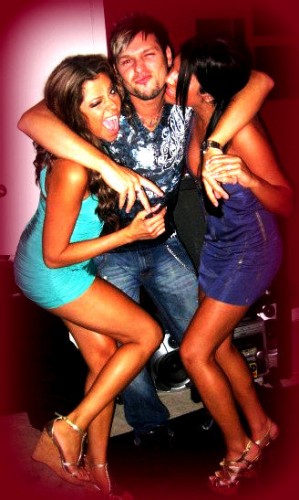 —-
Hey DB1,
I greatly admire all your work in mocking douchebags. But I have to wonder if the constant exposure to toxic scrote ever starts to wear down your soul.
Have you ever had a moment when you thought to yourself, "Screw it! I'd get a lot more pussy if I spiked my hair, got a tribal tat, soaked myself in Axe bodyspray and behaved like a misogynistic prick towards all the ladies. I'm gonna get my douche on, Stackhouse style!"
Wes
—-
An important question, Wes, and one worth keeping in mind as we move forward. We all struggle with what I describe as The 'Bag Within. This struggle is endless and ongoing.
The temptation to act the 'Bag to score the Hott is what society dictates so that we spend significant cultural and economic capital on the brand-name cartels that infultrate our constructions of identity.
The struggle is ongoing. But the purging of the mind of the shackles of name-brand overwhelm is what leads to enlightenment. And the conquest of boobies through purity of the soul, and not sins of the pocketbook.