Thursday, July 29, 2010
Ask DB1: The Plight of the Tattoo Artist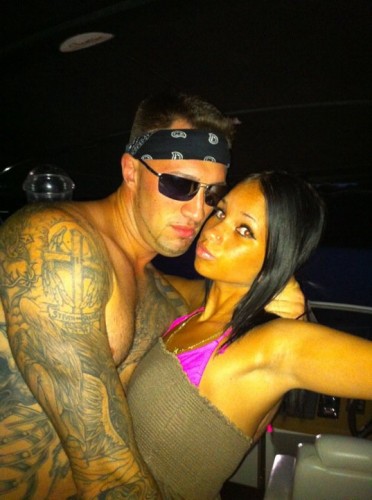 ——
DB1,
I come to you with a concern of personal and professional impact.
As an artist, I have noticed in the last five years a steady increase in people hiring me to design tattoos for them. It's quick, easy work, and I certainly don't mind doing it.
But, as a self-aware 'bag hunter (and slayer), am I contributing to the rising tide of scrotal filth? I know that it's the person behind the tattoo, and the presentation and attitude thereof, that really brings things together into a comprehensive douche-whole, however I fear that we may have passed the point where getting a tattoo is a pure indication of the douchebag attitude.
Are tattoos at the point of being auto-douche, or is there still a niche for tattoos with artistic merit, that are free of the douchebag label?
What is the state of tattoos in general as a douche-signifier? Should I continue to design tattoos as artistic, non-contrived pieces in a hope that I'm not part of the problem?
Or, if tattoos really are auto-douche, by what margin should I increase my prices?
Fight the good fight,
Dex
—–
Tattoos are not inherently autodouche, but they are an early warning signifier, a "Here There May Be Douche" signpost on the body. Some tatts, however, are tasteful and artistic, and if not displayed obnoxiously, are not automatically 'bag.
Excessively bad tattoos, however, of meaningless "cool" insignias (tribal tatts, skulls, etc) are a stage-3 uberscrote.
The key is not in the tattoos, but in their display in service of larger douchebaggery.