Thursday, July 29, 2010
'Bag / Nottabag?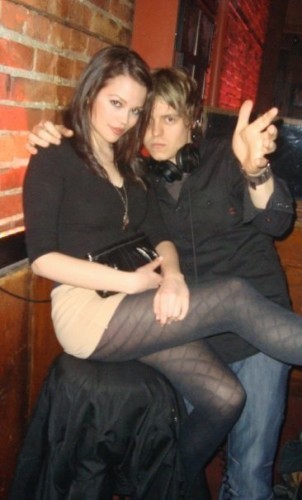 Shifty Shawn reeks of DJ Douchepoo aura and smug entitlement as he bothers the delightfully pure and filtered glass of hottwater that is Ambiguously Eastern European Elisa.
But without more obvious adouchetributes, do we have enough evidence to convict?
Mmmm… Ambiguously Eastern European Elisa. I would listen to your high pitched laugh over your inability to understand English, and then I would awkardly follow you to the bathroom, inexplicably get jealous of the catering guy who offers you a pig in a blanket, then wait outside the bathroom until security asked me to leave. And then I would go to In-n-Out and enjoy a tasty double double.