Thursday, July 8, 2010
Live Free or Die Hardy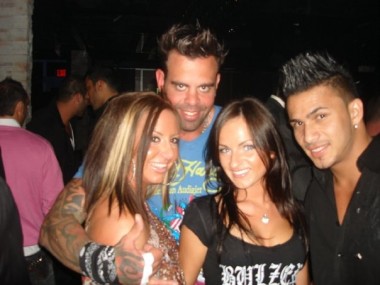 Question on the floor:
Have we become so inured to the cultural saturation of Ed Hardy douchewear that it no longer rankles us as the societal blight it really is?
Witness Leopold and Loeb here, previously featured in yesterday's We Are The Sum of the Choices We Make. Normally, they'd be up for extensive mock for their lame macking on Julie and Simona. But in the summer of 2010, we barely blink at their atrocities.
Have we become comfortably numb to the Hardy scrum?
And why am I suddenly typing out trite questions in the form of crude rhymes like warmed over Carrie Bradshaw?