Friday, July 9, 2010
Friday Haiku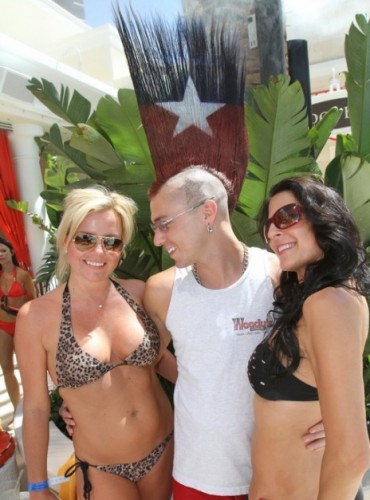 Sproing-hair, like space schlong.
Melvin's wild years soon past.
But boobies abide.
This yeasty cod piece
Symbolic superstar scrote
Reluctant hots pose
— The Baggernaut
Murton in new sect
"hari hari krishna krishna poo"
armadillo ass
— Creature
Cormac McCarthy
Time to send Judge Holden in
To take a douche scalp
— Vin Douchal
Leopard hott needs to
declare independence from
the Red, White and Douche
— dknutty
Steve's joke is pure corn
He ain't no Texas Longhorn
But are his gals shorn?
— saulgoode42
Blonde Trisha consoles.
Boobies speak of brighter morn's.
And navel concurs.
— Amerigo Vesdouchey
Mohawk Melvin mugs
Milf mammaries. Mexico
Mulls mass migration
— Mr. Scrotato Head
Red neck's mohawk flag
Surrounded by two hots
I smell Skoals & Budweiser
— mr.reeve
In San Antone, they'll
Remember the Alamo
by shaving his head.
— Wheezer