Friday, July 2, 2010
Friday Thoughts and Links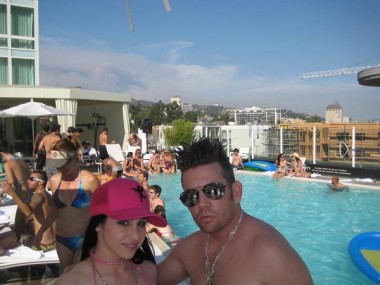 As we wind down the vacation week of July 4th here in the United States, your humble narrator heads for the beautiful rolling hills of rural New Hampshire. Which is newer than Old Hampshire. But not as new as New New Hampshire.
I'll mostly be drinking, carving figures from birch wood, hiking the Appalachan trail of my mind and percolating on my inner glow.
I plan to meditate on gender normativity. Contemplate the perfection of boobal primacy. And eat a crapload of Twinkies.
Here's your links:
The greatest invention of the 21st Century, by far: Poo Trap.
A "Duckface" montage for those who like mocking Bleeths.
HCwDB non-legend, Kettlehead, posts the classic iPhone Douchebag Self Portrait on his MySpace page.
My nomination for most underrated great comedy of the 1990s: Bill Murray's brilliant "Quick Change". "It's bad luck just seeing a thing like that."
More Quick Change genius: Whed-har-to?
Via Failblog, HCwDB legend Poo has a long lost twin sister, Princess Pooia. She was hidden so the Empire wouldn't know of her affront to 19th Century minstrel shows.
And from a Star Wars reference, we come to the real crux of the situation. And it is this:
Perfect, suckleable mounts of glutteous pristineous. Cabana Pear is not actually in a cabana. Or is it?
Mull this quantum question of the metaphysical, and rejoice. For the holiday weekend is here. And your humble narrator is drunk and lost in the rural.