Monday, July 26, 2010
HCwDB of the Week
Three enter. Three grated cheeses of masculinity in crisis with boobie lovin drizzle drip. Only one cohabit may rise like the ladies who lunch. Here's your finalists:
HCwDB of the Week Finalist #1: Starhawk and Maggie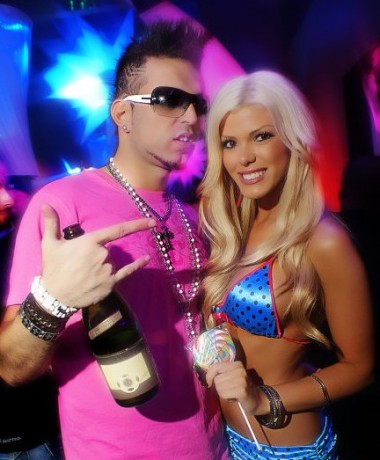 The Starhawk is all that is poo in Peoria.
Maggie is all that is curvy hard work in a tough economy for hotties.
But together, are they simple club posing fraud crapatula? Or does the Starhawkian douche overwhelm and Maggie's quality curves combine enough to win the Weekly and make the Monthly?
And lets not forget the formal Starhawk Puts On a Tie, as he attempts to charm the curvy and delightful Quartasian Anne.
Has your humble narrator been overusing the use of "Star" in our naming conventions?
Perhaps.
But ne're has it been more accurate, either.
HCwDB of the Week Finalist #2: The Starry Blight and Hello Kat, aka The King of Sears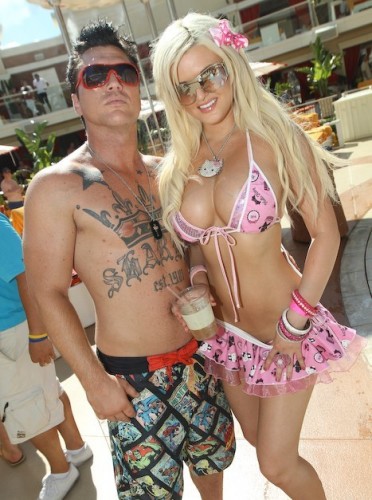 Hello Kat is both extremely bagongle curvy as well as the dreaded Stage-4 Bleeth, which means a female douchebaguette incapable of redemption thanks to too many hours in the Vegas Scrotelight.
The Starry Blight, aka The King of Sears (dubbed by mr.reeve), is all that is asskickworthy about Pompano. And lets not forget to factor in the Constellation of Poo.
The Blight and Kat make our second potential "Paid to HCwDB" exhibitionism. Which, don't get me wrong, still completely qualifies for site mocking as true HCwDB. But whether actual shtupping is going on is possibly less likely, and therefore less toxic as a visual cohabitation.
Still, the Star Blight, like the Starhawk before him, lights the way to toilet flush.
HCwDB of the Week Finalist #3: The 'Baggle Axe and the Marissa Sisters
The 'Baggle Axe makes the Weekly on account of innovation, douche style points, and the toxic and dreaded Groin Shave Reveal.
The Marissa Sisters, a bit unfairly maligned the first time they appeared, are exactly the level of real world purity hottness that deserves to be protected from scrotepoo like Mr. 'Baggle.
Combined, however, are they enough to defeat the clusters of Starcrust in our first two finalists?
That remains to be seen.
(Dis)honorable mention to Miami Bleach, Gunter and Sven's Alien, Meow Tse Dung, and the crypto gaybaggery of Prince Warren Assholian. And Elizabeth from Larry the Claims Processor Holds on to 45 As Long as he Can will be up for the Hall of Hott later this week, but Larry just wasn't douchey enough to make the finals.
So them's your three.
Three couples enter. Only one may float like a turdfly and shwing like a pee.
Vote, as always, in the comments thread.