Friday, July 30, 2010
Mandana Morrie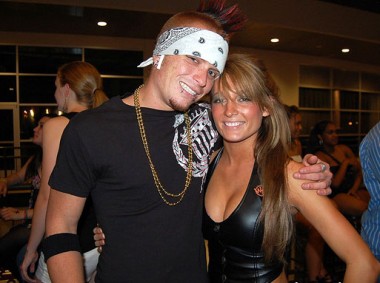 Here's a classic case of a late stage-1 or early stage-2 'bag. Don't get me wrong, Morrie's a pudz, to be sure. Wearing the adouchetributes because he thinks it'll help him get some quality pear, but his heart just isn't into it.
Shave the chin pubes, take off the Mandana, lose the bling, and go back to trying (and failing) to get a summer job at Carl's Jr, Morrie, and all will be forgiven.
As to Vanessa, her heaving bosoms and pale lickable Cleavite reveal require a deep and cleansing Windex scrub using only the softest of imported Tuscan toilet paper.