Saturday, July 17, 2010
Mindy asks, "Who is the Douche Bag Now?!"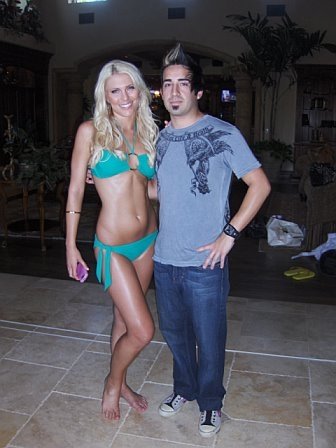 Friday's Mindy responds to HCwDB in the comments thread:
—–
I dont date douchebags but I have many friends and if you want to call them douchebags without knowing them well I guess that makes you no better and actually a tool. I personally dont care what you post about me but pictures you are posting are of real people whom you know nothing about or what they've been through or like in real person or the context of the picture. I guess what I'm saying is that while some of this may be funny it is at the expense of other people who did nothing to you and rather pathetic that you take the time out of your day to creep online and then save pictures of people you do not know and make up stuff about them. Who is the douche bag now?!
—–
Who is the douchebag now?
Actually, today, it's this guy.
Tomorrow? Probably someone else.