Tuesday, July 6, 2010
Mosi Tattattpoo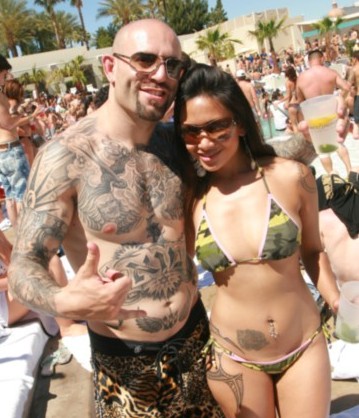 Your lazy and hung over author is back in the city of Angels and scratching himself with a mini-lufa.
But the good news is all pics have been fixed, and the comments threads should be working fine.
So in honor of Mosi's tattbelly and Lithe Asian Hottsicle, Jenna Kim, as well as the Hohan going to jail, here's one line of iambic pentameter:
I went on a vaca and now I'm drunk.