Tuesday, July 6, 2010
The Muggy Bear 'Bag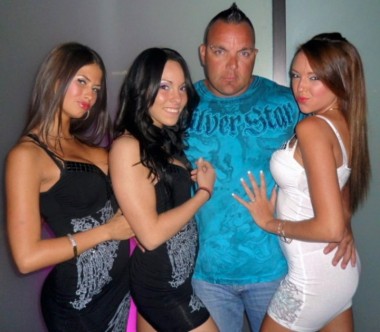 Pointy tip, Douche Shirt and Zombie Stare tell us the truth about Muggy Bear's philosophical outlook:
High School is for suckas.
The Margarita Sisters squeeze my limes and salt my mojitos with a dash of paprika. And for that, I honor their ancestors by stealing their socks from the hamper while they're at church. And by church, I mean appearing nightly at the "Classy Lady" off Interstate 64, between the Kinkos and around the corner from Bob's Country Bunker.