Monday, July 19, 2010
Patel Pwns Freshman Year at Rutgers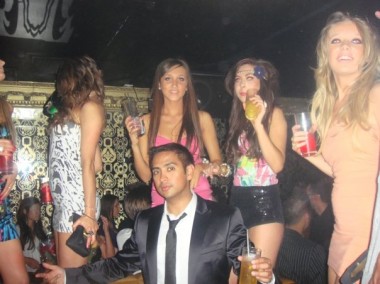 And the dorms were never the same again.
In fact, I like Patel. He's got a bit of 'tude and a metallic suit, but I'm gonna hand out a nottadouche and a get back to physics studying, the midterm is in two days.
Good on you, Patel. The girls from neighboring Jersey State are properly liquefied and at least brief boob fondle is a distinct possibility in the witching hour.