Thursday, July 15, 2010
Reader Mail: Ed Cardy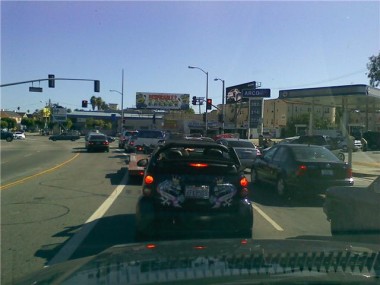 ——
dear DB1,
yesterday whilst driving down la brea, i spotted this abomination.
i really wanted to pull along side of them and say " don't mind me i just want to snap a pic of the sweet wrap on your ride" but this was the best i could bag.
the whole car was adorned with the wrap of poo. i had to stare at this ride for quite some time and was forced to ponder what went through the drivers mind when getting said ride wrapped in poo. the inhabitants were as douchey as expected but still left me wondering… were they just ad bags? poser bags? gay bags?
all possibilities combined together made sense but neither could stand on a leg alone. interesting…
-douche bagel
—-
Good catch, Mr. Bagel, and yes, the spread of the Hardy Virus must be monitored at all times. And by monitored, I mean mocked from a safe distance while wearing your seatbelt and listening to The Dead Milkmen on Sirius.