Wednesday, July 28, 2010
Reader Mail: From Russia With Chin Pube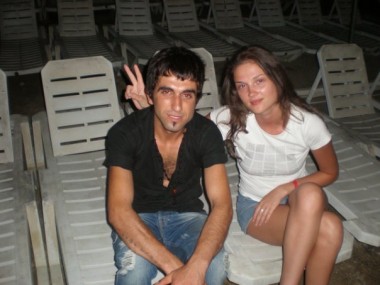 Reader Tatiana writes in from Russia:
————–
Hiya,
Here are a couple of pictures of my friend Kristina who lives in Siberia, Russia, and keeps hanging out with these douchebags. She is a smart girl, just finished Law School, but her taste in men is horrendous.
– Tatiana
———————-
In Russia, Douche bags you!