Thursday, July 1, 2010
Reader Mail: The King Meets His People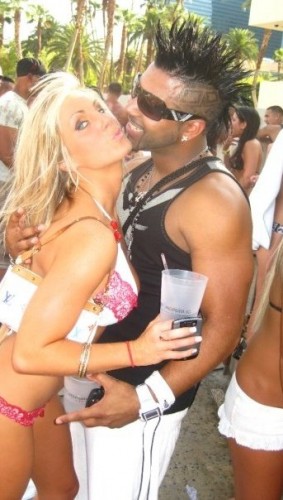 Douche Ellington meets 'bag royalty:
—-
DB1,
While this won't make the site (alas, no pictures of Hotts), I did have a celebridouche sighting this weekend.
Yesterday, at a hot chick and douchebag-packed pool party at the Roosevelt hotel I ran into King Douchous the IV, who happened to know some of the people in my party. Which of course had me questioning my choice of friends. The moment was kind of surreal. Much like that of a celebrity sighting, but with a lot more grease.
I didn't get a chance for a picture, because my only camera – my phone – was locked firmly up in my backpack to prevent the touch screen from being tainted by the overabundance of grease in the general vicinity.
– Douche Ellington
—–
What is most important, D.E., is that you mocked heartily and with linguistic dexterity from a safe distance, and then hit on the hotts when he went to the john to grease up again.
That is the key to a life well lived.
That, and HoHos.