Friday, July 9, 2010
Slick Rick Wears a Headband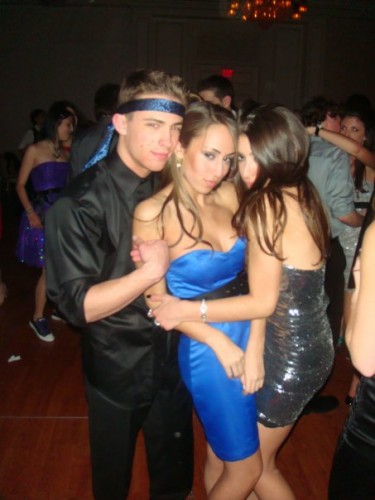 Other than the headband, Slick Rick isn't really noteworthy as an anthropological douchebag specimen.
So why run the pic?
Because I would like to heartily encourage America's young adult women of quality curviture, like Sophie and Lisa here, to embrace on the dance floor, and slyly fondle each other.
Don't think of it as faux lesbianism for the male gaze. Think of it as giving back to the larger community.