Thursday, July 29, 2010
Speedo Mike = Autodouche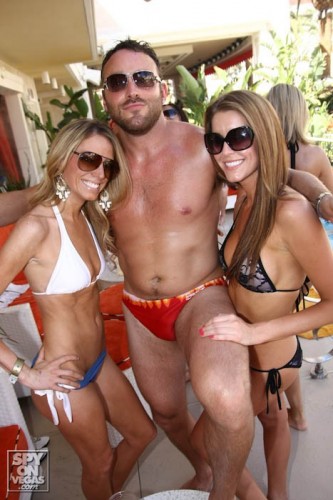 I don't care if you've committed no other culture crimes whatsoever.
No Groin Shave Reveal, no bizarre facial fung, no orange tan, no spikey faux, no Axe bodyspray, no tribal tatts, no hand gestures, no popped collar and no excessive bling.
If you wear a speedo, you are autodouche.
No exemptions.
No one wants to see your bits, Mike. I realize you're a salesman at Best Buy in Reno, and this is your one weekend to let loose, but no excuses. You are 'Bag.
Carrie and Corrie, I realize both of you need to eat a cheeseburger. But I will forgive you your lack of caloric intake by massaging your ankles with melted garlic and a touch of ginger. Because I care.