Thursday, July 22, 2010
Bob's Oily Tatt Migration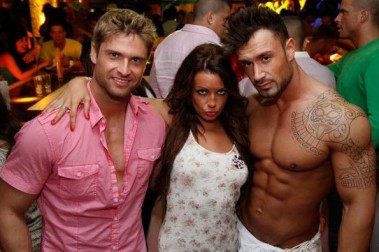 Is the douchey shoulder tatt the 2010 version of the douchey neck or ab tatt? And where did all the neck and ab tatts migrate to?
Is Shane McPink hiding a secret from his parents?
But most importantly, is Irene as raunchy as her eyes promise, and if not, can I get my money back for the four overpriced Fuzzy Navels and two hours hearing about how her family is, like, so totally beyond lame it's not even right, you know what she's saying?