Wednesday, July 21, 2010
The Aqualick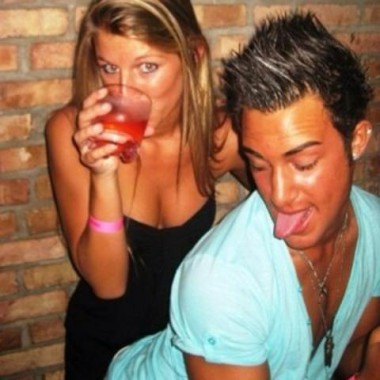 Attempting to invert gender norms by grinding into Sexy Sarah's crotch is not ironic, Aqualick. It just makes you a pud.
An orange, greasy, fauxhawked pud.
No. Check that.
I'm upgrading you. From pud to stage-3 'bag.
Mmmm… Sexy Sarah. Let us discuss Proust by candle light and then ignore my semi-head-move in for a kiss when I hug you goodnight, and then when I accidentally poke you in the thigh with my gnome sword, causing us both to nervously laugh and clear our throats and me to run for the subway.
Yeah. That's right. I described it as a gnome sword. Judge me if you must. My therapist. does.