Monday, July 5, 2010
The Mountinis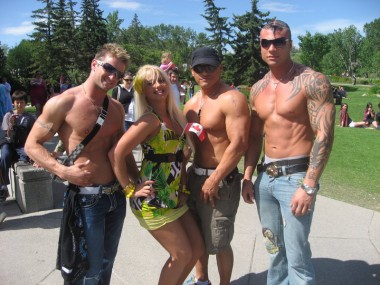 With a backlog of amazing submissions, this week is chock full of 'bag, so while there may not be a vote, lets get our mock on.
First up, Canada's shameful The Mountinis.
A modern conceptual inversion of the rural and rugged Canadian Mounties, The Mountinis tan and shave with the worst of douche culture. And are hitting on Kimberly with fullblown global Grieco Virus in effect.
Yikes.
Next thing you know, they'll start sipping Appletinis like the true oranged up roidbags they are.
Blame Canada?
Don't mind if I do.