Tuesday, July 13, 2010
Vic Wears a Silly Tri-Skull Hat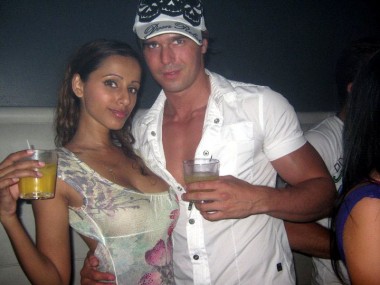 So as we move into the deep summer of 2010, questions come to me:
Do the limits of subjective perception create a fatal barrier to our understandings of the real?
If the tiniest physical material that makes us up is vibrating in an indeterminate state, then how does matter form?
What up with the stupid hat and too-tight unbuttoned shirt in presence of quality boobie hottie suckle thigh?