Wednesday, August 11, 2010
A Boy Named Poo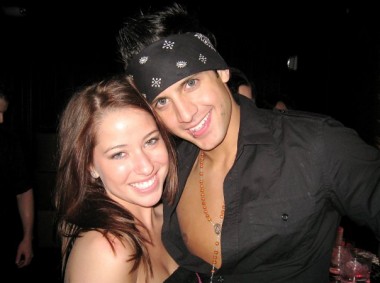 Otherwise known as "The Mandana in Black." Is this pud playing "douche dressup?" Or is he real shoescrape?
Who cares. There's Brunette Sophie.
Mmm… Sophie. Your eyes betray a grad school Lit major with a passion for vegan cuisine, Foucault, and light spankings by candle light. You know nothing about Marshall McLuhan but I'd take you to see "The Sorrow and the Pity" anyways.