Thursday, August 5, 2010
Acey Douchey: Still Acey, Still Douchey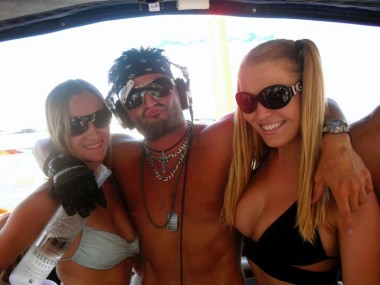 2008 HCwDB of the Month winner, legendary boat D.J., and all around septic asspud, Acey Douchey is still out there.
Still Jesus blinged.
Still spiked.
Still hitting on the Giggle Hotties.
Still deserving of a medieval bloodletting followed by a vigorous mocking by a school bus filled with giggling fifth graders.