Wednesday, August 4, 2010
Are you a Spud Douche?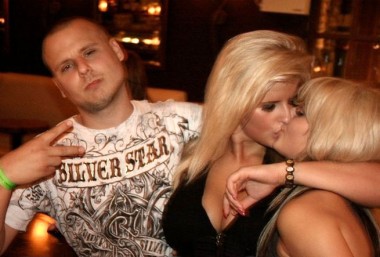 Are you a "Spud Douche?" Take this easy quiz and find out!
Q. Two uberhott blondes decide to make out. You decide to:
A. Watch and enjoy.
B. Silently give thanks to our culture's double standards towards gender behavior.
C. Wait quietly and hope there's some erotic spillover coming your way.
D. Find the nearest camera and make hand gestures.
If you answered "D," The Spud Douche will now point out who is also a Spud Douche.