Thursday, August 5, 2010
Brothabag Edgar Finds Wholesome Laura and an Ubiquitous Red Cup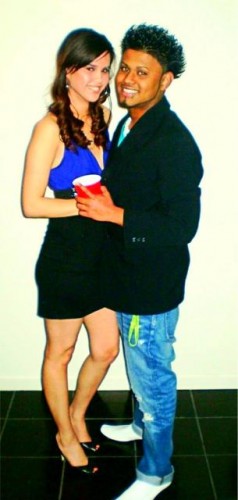 The N.A.A.M.O.P. (National Association for Advancing Mocking Orange People) has just issued the following press release:
—–
For immediate release:
Thursday, August 5th. 10:00am E.S.T.
While we continue in our quest to mock douchebags of all races, creeds and orange colors, we do not believe Brothabag Edgar to be a Brothabag, and wish another ethnicity would claim him immediately. We suggest gnome.
—-
EDIT: Props to massengill for catching that Wholesome Laura is actually also Josslyn, making this a true hottie/douchey pairing across multiple pics. We'll see that 'fro in the next Weekly.