Wednesday, August 25, 2010
Danny the Scrub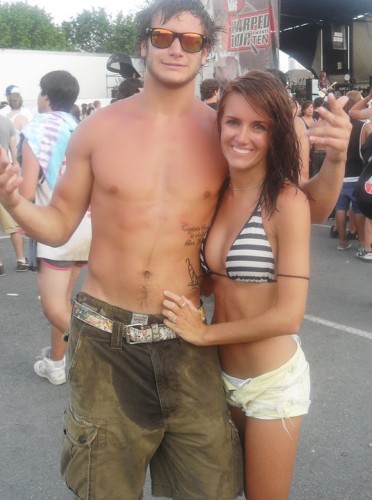 Sometimes we forget what an average, real world, Midwestern choadscrub looks like.
Appendix tatts, unjustified shirtlessness, stupid glasses, hand gestures, and a giant crotchstain. Danny is scrub.
Jessica is perky, slightly dull, and faces a long future in middle management. But, for now, her perfectly youthful body of youthful joy, and her strange desire to take her pants off at a concert, deserves applause and gnaw.
And a happy 80th to Sean Connery, who forever earns a permanent nottadouche simply for starring in Zardoz.