Tuesday, August 31, 2010
Doucheoke Night at The Dunder-Mifflin Office Party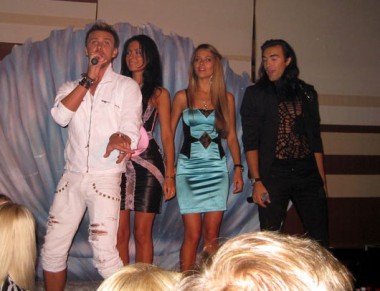 They may be pretty quiet during work hours, but Bob and Ted and Carol and Alice sure can cut loose to some "Abba" when the moment calls for it.
Yeah. I got nothin.
Your humble narrator is way hung over after too much Sangria and Absynthe last night after open mike night down at the Ha Ha Hole on Pico.
Stumbling around my living room trying to find my other Pac-Man sock. It may be behind the plant.