Friday, August 6, 2010
Friday Haiku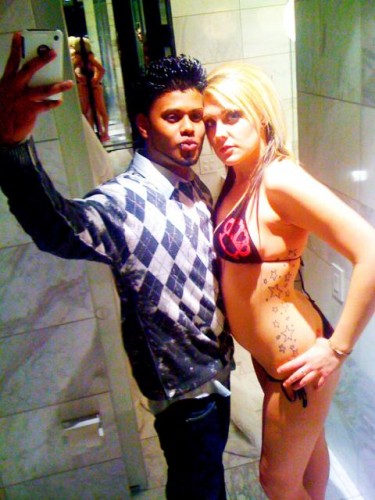 Edgar the Turnip,
Douche pic of toxic kiss plaid.
Kendra's spleen pukes stars.
Argyle Patel
Stars cascade down Nott-Hott's side
Does my baby-bump show?
— SonnyChibaChoad
"Am I as a man?"
Quoth the craven, "Nevermore."
– Edgar Allan Poo
— Wheezer
Prince Purple will Reign
Over greasy & plain Jane
And leave a huge stain
— saulgoode42
Chillin at the courthouse with
Homeless bleeth and star tats
Frolicking later
— Baleen
That tatt on her side
is like the Vietnam wall
of "Bra!" tributes, Bro!
— the douche is alright
Kendra just had to pee
But stayed for the make up tips
Don't forget to wipe
— Mr. Scrotato Head
Careful there, Rajiv!
Your mortal foe – the TP
holder could wipe you!
— Franklyn DealorNo Doucheifelt
A splendid bathroom
marred by orange kissy face
toilet paper weeps
— Medusa Oblongata