Monday, August 16, 2010
HCwDB of the Week
It may seem more an anhillation than a competition this week in the Weekly.
With Brothabag Edgar and Josslyn having piled up an epic run of blowout doucheyness and barely legal hottness, this seems an epic smackdown of unfair proportions. But until the votes are counted, nothing is done yet. Here are your finalists:
HCwDB of the Week Finalists #1: Brothabag Edgar and Josslyn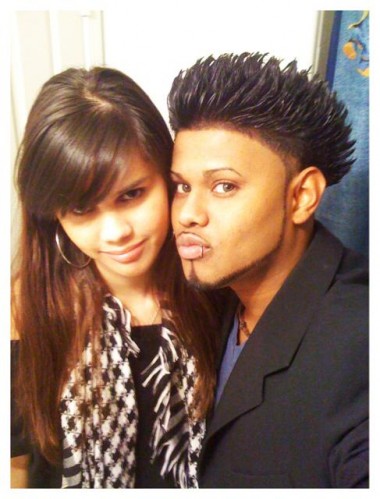 From bathroom iPhone pics to bathroom iPhone pics with blonde girls, from Ubiquitous Red Cups to self portraits with strippers in strange bathrooms, from purple kissy lips to… well, that's enough, isn't it?
And by enough, I mean ubercraptastitude.
Brothabag Edgar, while neither Brothabag nor Edgar, is all that is Chinstrap about Chinos.
Josslyn is all that is just reaching 18 and already making terrible life choices.
Together, they form a toxic cohabit of hottie/douchey disaster.
But have they peaked too early? Have they worn out their welcome and turned off the voters of HCwDB? Will they burn out in a flame of hairspray and lighter fluid?
The votes have yet to be counted. And they've won nothing yet.
HCwDB of the Week Finalist #2: The Calibag and Paid-to-Pose Pamela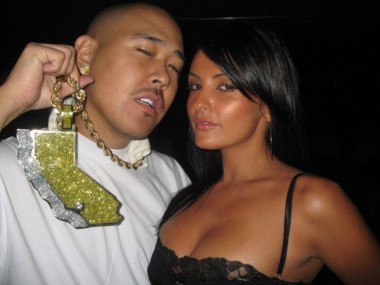 Yo. Keepin' it 6th Grade Geography Educationamal, yo.
Standard wannabe "rapsta" wanksta crud and eye meltingly hott paid to pose greatness, the Calibag is a formidable single contender ready to take down the heavy favorite of B.E.
Featuring the most obnoxious bling this side of an Armani-Exchange Shroud of Turin Neil Diamond limited edition, The Calibag brings asstastic excess in the age of economic recession.
And PTP Pam will drain your bank account and make out with your boss. She is why wars are started and suicide rates rise in urban environments.
Is tasteful Most Expensive First Date Hott and strange Asian rapsta pud with offensive bling enough to take down the favorite?
Perhaps. But there's one more finalist to go.
HCwDB of the Week Finalist #3: The Spud Douche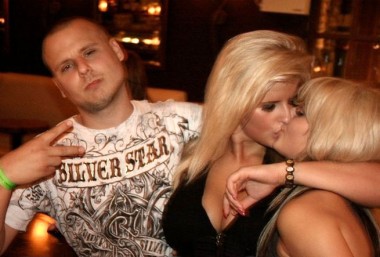 The Spud Douche is simple. Straightforward. Classic 'bag. But maybe it's a classic 'bag with hott that's enough to take down B.E. and a Calibag.
When not ignoring the uberhott Barbazons, Spud Douche is busy pointing out any and all nearby cameras.
And what of the Barbizons? Uberhott and Sapphos, two words that go together like horse and carriage.
It's quality HCwDB any way you slice it. And by slice it, I mean mock with pensive aplomb.
The Barbizons made a second cameo appearance of sexy fondle in Joey Hoverbag's presence, and then again when Joey Hoverbag couldn't let lezbefriends be friends.
That's a lotta hott. But enough to carry The Spud Douche to victory?
(Dis)honorable mention to Lake Crotchpuddle, The Boob Brothers, The Orangeman of Canceria, the real world beauty of Naomi and the toxic taint of The Hardpocalypse
Is this a coronation for Brothabag Edgar and Josslyn? or an upset in the making?
Vote, as always, in the comments thread.