Monday, August 23, 2010
HCwDB of the Week
While Brothabag Edgar and Josslyn were an avalanche of douche-win in last week's Weekly, this one's a tough and equally balanced contest. Three quality fishgoiters. Three sets of tasty ladies. Which will win?
Here's your finalists:
HCwDB of the Week Finalist #1: Supermoobs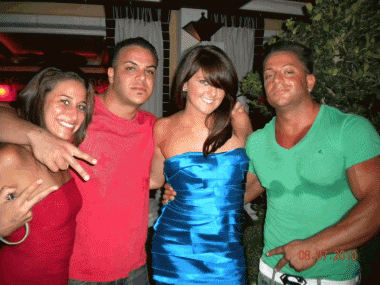 Look!! Under his pecs!! It's a splurge!! It's a stain!! It's… Supermoobs!!
The Cassie Sisters are nice real world cuteness. Supermoobs's friend, Bobbin, is irrelevant.
But can the moobstains take a Weekly?
For sheer innovation, it's a noteworthy entrant.
HCwDB of the Week Finalist #2: D.J. Jerzey Jackoffsky and Jenny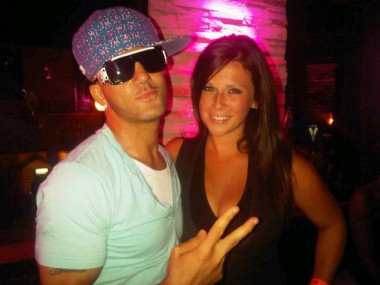 Our second choice is a classic selection of D.J. Asswipe and sultry party girl experimentation rich girl innocence.
For J.J., his is a hat that doubles as a makeshit outhouse for the Bushmen of the Kalahari during rainy season. Especially for Umke!ko. Who making clicking noises of approval at how well it absorbs even the foulest of waste odors.
For Jenny, confusion and bad choices are aided by too many Comsos. Hers is a quality hottness that ages well into her middle years. Her body is understated but with great academic merit.
But there's one more:
HCwDB of the Week Finalist #3: Snowe Blonde and the Four Dwarts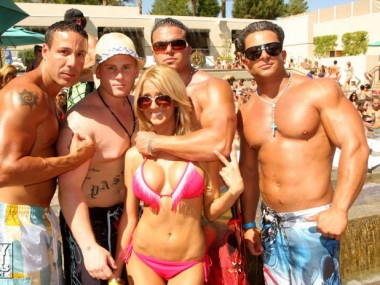 For our final entrant, meet the Four Dwarts. Skeezy, Pasta, Dopehead and Roofie.
The Four Dwarts are a smorgasboard of classic Vegas Douchepud variation. Like ordering a wine tasting sampler. Except instead of a Shiraz, a Merlot, a Pinot Noir and a Cabernet, you get four variations of the lip herp.
Snowe Blonde has a phenomenal body, but the face is harder to tell, and as such, the power of hottie/douchey wrongness may be diminished in this pic.
Still, if you're a fan of mocking classic Vegas choadscrote and Snowe Blonde's fairytail meets with your approval, then this is your definitely a worthy selection.
So them's your three.
(Dis)honorable mention to Creepyass Carlos's hot coeds, the vile mess of Douchebags in the Water (not enough hot chickery to run), the "pull up your pants!" 'bagling lameness of Tommy Pudwack, basebag player Kevin Douchekilis, the "Douche Power" pose of The Powerturd, the spectacle of Vegas Lucifer (not enough hott to make it), and the disturbingly saggy scrotundae of Your Saturday Oldbag. That's a lot of callbacks, but it was a tough week to cull down to three finalists.
Still, someone's gotta parse the mock. And that someone is us. So there's your three.
Pick one that most exemplifies hottie/douchey wrongness and vote for it, as always, in the comments thread.