Monday, August 30, 2010
HCwDB of the Week
Booya. Bring it. You know what to do.
HCwDB of the Week Finalist #1: Jungle McDonald and the Britney Sisters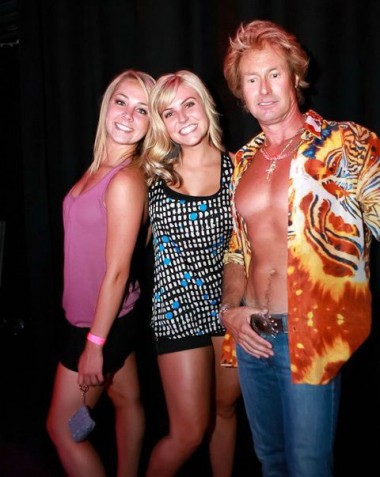 Not since the human race's ancient tribal practice of selling young fertile females into slavehood has so befuddled a clown come into accidental contact with two prime hottness of viable wombs and sucklable legs.
Jungle McDonald brings Conan O'Brianesque Late Night Oldbaggery to the mix. Haven't seen that in awhile.
With shaved chest except for crotch pube ant trail, it's all sorts of small town creepyness.
And the Britney Sisters. Laura and Michelle Britney. So sweet. So perky. So desiring lecherous fondles during "Eat Pray Love." Which you saw with them. Because you thought you had a chance. But you don't.
HCwDB of the Week Finalist #2: Tendon Ted and Ass Pear Annie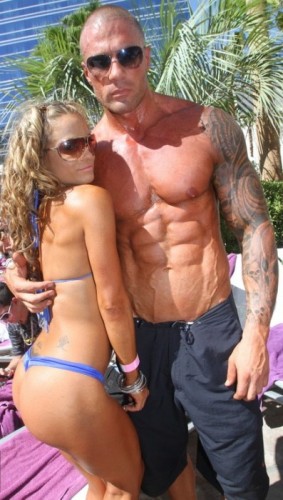 Tendon Ted is one of those rare 'bags whose annoyance factor is almost entirely abstract.
Sure, his sleve tatts are douchey and his face a douche-face. But hand gestures, bling and other adoucherements are lacking.
Yet something about his stoic aura and eye scalding bulging ab-veins suggest a primal societal violation that deserves a superior level of mock as a response.
Ass Pear Annie is all that is positively raunchy about Vegas, and as such, she is to be applauded for display.
Together, they form Vegas Crud. Pure exhibition without joy. Sexual display without any eroticism. Just naked flesh. As such, they are to be mocked and derided for spectacle gone wrong.
HCwDB of the Week Finalist #3: Brad Pudt and Eliza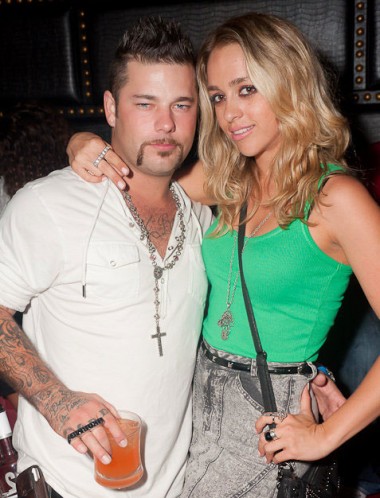 Brad Pudt deserves consideration in the Weekly for bringing a rarely seen douchetribute: The Southern 'Bag.
All sorts of hickdouche wrongness. Like a Skynyrd techno remix, it blends the worst of garish American culture in one fu-manchu of disgrace.
Or, in the immortal words of Peter Gibbon's next door neighbor, Lawrence, two chicks at the same time, man. Hey Peter, turn on channel nine!
Eliza received crap for her bushy eyebrows in the comments thread, and I agree they're a problem. Nonetheless, while poor grooming is a negative, if that stopped the human reproductive drive, we'd be fossils of the Paleolithic Era. Buy her some tweezers and she's a legit hottie.
I eliminated The Sneery Bros for Bleethy hott, Hipsterwank Henry for just being depressing, The Hippiebag for being kinda fun, albeit with gorgeous brunette, Battle Beyond the Tards, who should get their own 2010 Douchie Award, and Vest Guy Eats a Bagel Bit, who probably should've been included over Brad Pudt. And Helmut Von Baggus was just too damn weird.
So them's your three.
Which coupling deserves to be called HCwDB of the Week and get a slot at the next Monthly? I need your help.
Vote, as always, in the comments thread.