Wednesday, August 4, 2010
Mike Tattbag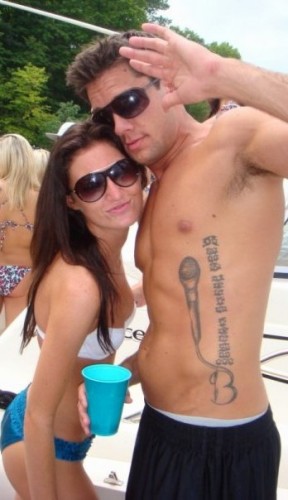 The Microphone Tatt is the Syquest Disc of tattoos.
Skulls, dragons and tribal tatts are douchey forever. Mic tatts just scream "I didn't finish my degree in 2008 because I blew my parents money on a mix console, and then the job market went to crap and that's why I work at Best Buy, kids." For the next thirty years.
But props to Raquelle for the quality Pear and we should all note the appearance of Rareass Aqua Cup, as it is indeed rareass. And aqua.