Thursday, August 12, 2010
Reader "E" Tags a Huntington Beachbag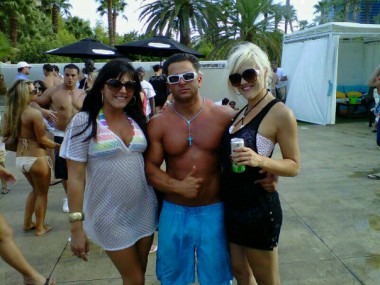 ——–

DB1,
My friends were out in Huntington Beach this weekend for the US Open and ran across this scrodal fungi.
Complete douchary going on so they had to take a pic with him, being the juice head he is without hesitation he posed for the shot. Arrogance and ignorance run hand and hand.
– E.
—–
Excellent hottie/douchey tag in the wild, fellow West Coast 'Bag Tagger. And I'm pleased to see your proper use of "scrodal fungi" in your letter. Just as Heather Duke used "myriad."
Mmm… Brunette is pleasingly zaftig, firm and a harsh and angry disciplinarian. So I get the ruler again.