Tuesday, August 10, 2010
Reader Mail: Brisbane Has Brisbags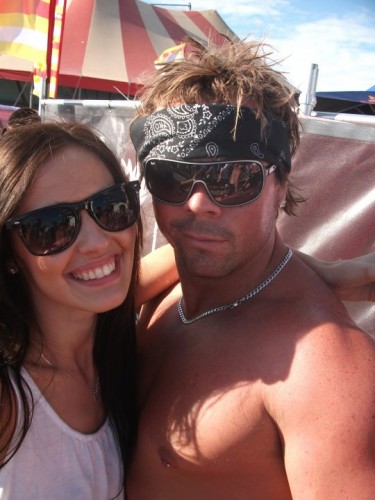 Aussie 'Bag Hunter writes in from Australia:
—-
Dear bag hunters,
I'm a long time admirer of this site, but I have one small quibble.
You see, I live in a little place called Brisbane in Australia. It's a great city in most ways. We have some sweet cultural capital going on down here. One of our problems though, is that we're a long way from anywhere and with this country having a population that is small and spread far, the only time we get to see the really big music acts is at our music festivals.
Now I'm not complaining about that. I'm just saying, if we sent one 'bag hunter to one of our festivals, you would see we have the greatest douche-per-hotte ratio on the planet, or at least outside of L.A. and Sydney, and so I feel we are sorely under-represented on HCwDB.
As evidence, please see just one of the many possible examples attached. She's the kind of girl who has a smile that warms your cockles and a body that could revive even a corpse-bag's knob. His level of baggery is exemplary of the summer festival going 'bag and speaks for itself.
Regards,
Aussie 'bag hunter

———
Ah, Australia. You give us actors and beer, and we give you mass marketed hair grease. You give us Aussie Rules Football, we give you David Beckham. Oh wait, that was England. Blame England for that one.
Mmm… Kylie Minogue.