Wednesday, August 4, 2010
The Orangeman of Canceria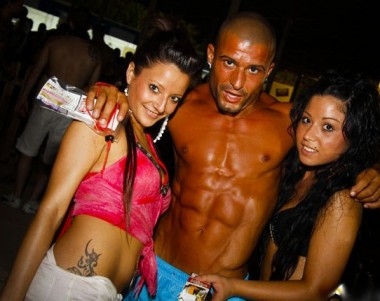 In southern Brazil, the appearance of this douche is mere legend.
Whispered of amidst the sewing circles of the Lalalu Woo Hotties. Yet never before seen.
Oh hell, I have no idea what I'm writing.
I'm having a HoHo.
And between this monstrosity and Pic #2 of Brothabag Edgar, you deserve some quality Pear: Blue Pear. Think of it as ginger wasabe for the soul.