Thursday, August 19, 2010
Tommy Pudwack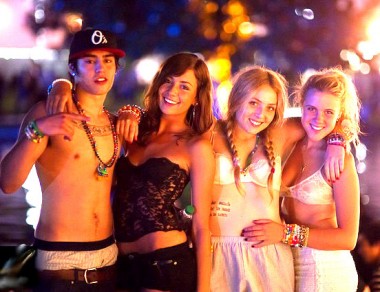 Tommy Pudwack rules the ladies of the 12th grade Senior Dance at Westlake.
His parents may be, like, a doctor and a lawyer, but he's keepin' it real regardless. Cuz he gots mad game, yo!
Michelle, Maria and Marnie giggle like schoolgirls. Then they have pillowfights and rub each other with peach marmalade.
And on a semi-unrelated note, for the football fans among us, here's last year's Brett Favre Douchebag of the Month award writeup. Still applies.