Tuesday, September 21, 2010
Ask DB1: Girlfriend Corruption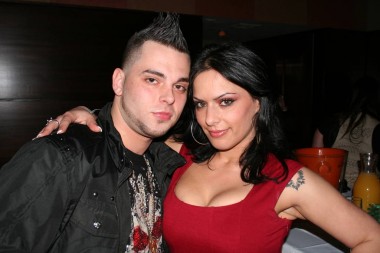 ————–
DB1,
I realize I am late to the party, but I just discovered your website and I am impressed by your offhand wit and perpendicular rants.
I am a little disturbed because I think my girlfriend is trying to turn me into a douche. I didn't realize it until I found your site, since I have lived a sheltered life these last few years (I don't have a TV, I don't go to bars any more, etc).
Here's the evidence:
1. She is always trying to put "product" in my hair.
2. She bought me a huge metal watch for my birthday.
3. She bought me some D&G cologne.
4. She bought me giant snorkel-mask looking sunglasses that fade from top to bottom.
5. She has convinced me to shave my pubes
6. I work out and am pretty muscular, but I prefer to wear normal clothes and not show it off while she buys me T-shirts that are a couple sizes too small.
What should I do?
– Douche ex Machina
——-
There is one, and only one, solution when you discover you are dating a 'Bagtress (she who is not 'Baguette, but instead, encourages others to be 'bag).
Tie her to a chair and force her to watch at least twelve to fourteen straight hours of 1980s and early 1990s John Woo, Clockwork Orange Ludavico style.
When she finally acknowledges that Chow Yun-Fat is a supreme badass, note that he does not display any signs of douchebaggery as part of his badassery.
At this point, she will either see the light. Or dump her, and move on.