Tuesday, September 14, 2010
Ask DB1: Office Worker 'Bags?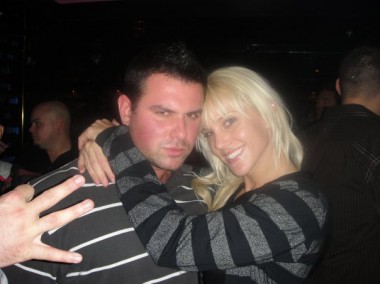 ———
DB1,
Having read your book and being a loyal follower, I am committed to doing whatever I can to stop the douche virus from spreading.
I'm a software consultant and work with a lot of different companies. Increasingly, I've been detecting the douche aura in places you wouldn't typically expect to find them. My question is this: Does talking douche qualify one as a douche even if other symptoms aren't present?
They learn that GuidoTan and Ed Hardy won't get them anywhere in the office, so, because of their mental deficiencies they can't simply adapt.They're still douchey at the core and if you look – you'll always find other symptoms – off colored dress shirts, obnoxious belts, overly done hairstyles, Magnum Station wagons for their vehicles.
What do you say great DB1?
Can the virus mutate and if so – has it infected the lower levels of corporate America? While everyone was looking at Jersey Shore, I believe the virus has infected a significant portion of the landscape.
— Evil Devil Cuckoo of Anti-Douche

—–
What you're describing, EDCoAD, is "Performative Douchebaggery." This is where 'bag tagging roots in performance rather than body or clothing style.
Officebags most certainly exist, but are far more elusive to tag in the wild, and very difficult in pics. But no so difficult in pics of blondes with great smiles and gnawable shoulder suckle.