Tuesday, September 14, 2010
Fish Slap Supernova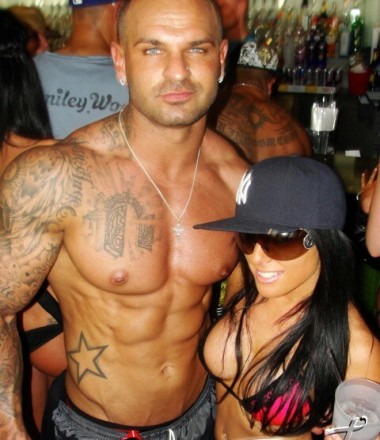 This morning, Grooo. Now, Fish Slap.
Many thousands of douchebags hitting on hotties have passed through this site over the years.
But there is only one Fish Slap.
Older.
Baldier.
Pumped up like an inflatable douchewart.
Hitting on tiny bar hotties without pause nor pity.
The legends of ridiculous scrotal spectacle are legends for a reason. While others fade away in a haze of hangovers and credit card bills, the true uberdouches just keep upping their tatts/abs/stench to new levels.
Fish Slap is that legend.
A legend who scars society with toxic Groin Shave Reveal.