Friday, September 10, 2010
Friday Haiku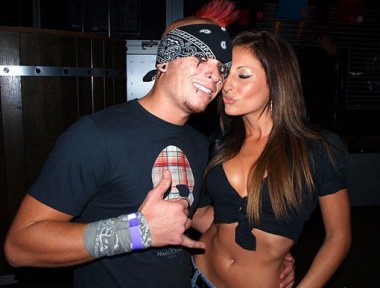 Rusty, Plaid skulls, yo.
Like goth Alfred E. Newman,
Mona dreams of plants.
Morrie's hanging loose
Mona's drinkin' the Goose
Damnit where's the noose
— Eliza Douchecoo
Plaid Skull MacDouchgal
trolls the Glasgow bars, hoping
to blow some bagpipes.
— Wheezer
Culled from the headlines
Grease fueled explosion and fire
Don't smoke near choads, kids
— Vin Douchal
Running mascara.
Trail of tears,
The wind & soul howls
— Et tu Douche?
With open eyes
You can stare into the face
Only a fist could love
— iDouche
Punk's not dead, say some.
If Rusty represents it,
Maybe it should be.
— Jeff Reed Towel Dispenser
Suburban punk rock
Mommies credit card buys Jager
Angst without reason
— Battlescrote Gallactica
This here photograph
Took my creative juices
and stomped them to bits
— the douche is alright
Raven haired siren
Sucks the soul out of Rusty
She starves, he says "Grooo?"
— Mr. Scrotato Head