Friday, September 3, 2010
Friday Thoughts and Links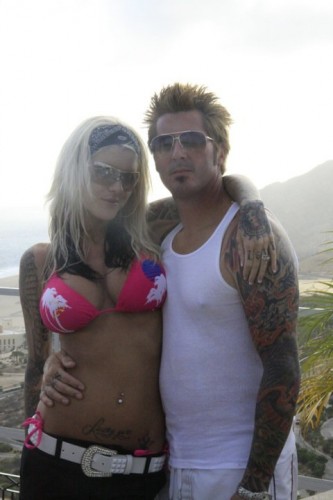 As a sharp cutting breeze crusts upon daybreak of autumnal ocean sunrise, a lone deer glances up from the edge of the forestland.
He sees hot chick with douchebag.
And sharts a wee lonely turd uponst the sand.
Where it steams, forlornly.
Here's your links:
HCwDB's DVD Pick of the Week: "Wad-a-harr-to?"
'Bag Hunter Update: HCwDB's own Mr. Biggs has raised enough money to self finance his graphic novel, Inferno, which he assures us will depict much douche mocking and hott lusting. Thanks to all readers who donated after July's link was posted. More details will be posted when it's finished.
A review/account of a proud owner of the Hot Chicks with Douchebags book that makes me particularly happy.
Sign #41 of the impending Scrotocalypse: The Jersey Shore's 'The Situation' Paid $400,000 to Promote 'Ab Building Vodka.' The war must continue, fellow 'bag hunters.
Hair Gel tipping point reached in Las Vegas.
Sign #36 of the impending Scrotocalypse: Bon Jovi's Tico Torres Starts Douchebag Baby Clothing Line
One of the greatest bands of the 90s, Ween, play Freedom of '76 on the Jenny Pratt show. For those who still buy CDs, no collection is complete without this masterpiece
.
We fought the Cold War for 40 years so Russians would have the right to act as suburban wigga douchey as Americans.
A pretty amusing essay on how Hipsters can't understand irony. It's like rain on your wedding day.
2007 HCwDB of the Year winner, Joey Porsche is on Facebook. Ya diggg?
It's a triple treat of Ass Pear after all the flexing Vegas douche we endured this week, so here's your reward for all your hard work.
Mocha Pear for the chocolate lovers among us.
And, for the end of summer, Beach Pear.
Enjoy. Discuss. Fondle meditatively. For the weekend is upon.