Tuesday, September 7, 2010
Great Flexpectations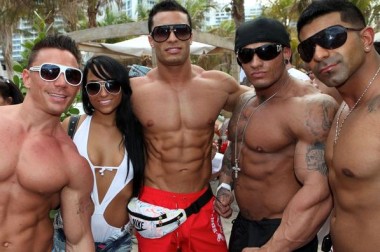 You can wear your Nike fannypack at a 45 degree tilt, Chad, but it doesn't make you any less douchier.
That's just wayyyy too much choadshine on display and way too little hott counterbalance (although I appreciate Maya's best efforts).
Time for a Pear Chaser. Roller Pear.
Ahhh… now I can think clearly again. And by think clearly, I mean watch TV and scratch myself.