Wednesday, September 1, 2010
Neil Hardy's Kegger at Moms Rages On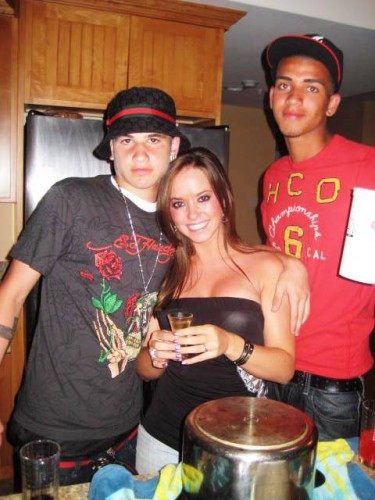 Earlier this week we met Neil Hardy, Jr. Douchebag, the whitest gangsta, and distant relation to the Hardy Plague.
Here he is busting the bling and gangsta pose while his moms is out of town as he pulls all the local hotts from the greater Des Moines area.
While Nottabrothabag Pete chills, and Uberhott Heather causes puppies to catch fire from her smoldering and potent fertility.
I would windsurf in a paisley mumu in front of the meanest kids from 6th grade just for the chance to sniff her mom's accountant's bald spot.