Friday, September 24, 2010
Once We Step to Da Masta We Will Be Served Like Sushi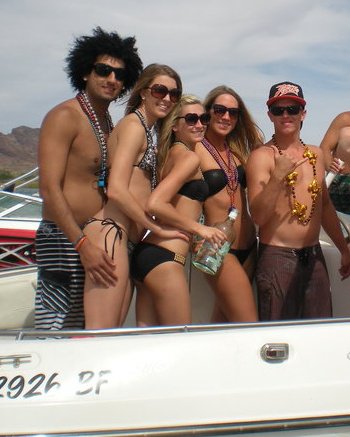 Vegas Ass Kicker responds to HCwDB in the comments thread:
—–
Once you all grow a set of balls and step to da masta you will be served like sushi on a roll bitch! You know? F#ck no you don't. Cause yall aint seen no action since yo dr. went up that ass to check yo prostate. Bitches! Why you all hate on Vegas. You c#nts know we gots the best strip clubs, clubs and pool clubs. You little faggots can't handle my vibe and my action. Its fo real dawgs. Lick it up and stick up yo ass. When you done pull it out and feed yo dawgs cause he love that sh#t taste bitches! Damn! My sh#t all real. My sh#t is the doe sh#t that makes addicts want more. Yall feel me? Nope! Cause you al f#cken retards ride on that short bus. Helmets, drool and all bitches.
—–
And then moments later:
—–
I am off to da club to get my d#ck rubbed or sucked. You know nothing about it. Stay home and play with yo little thang. I am going out in style with blang. Bitches! I will take Vegas like a champ. You stay home and lick dick like a stamp. Out c#nts. This me signing out. F#ck this site. F#ck mr.reeve's bullsh#t site. You all keep posting real Vegas ballers and we just getten better and more play. I am drunk and high. So good night and bye bye. OUT!
—–
I once ordered the "style with blang" at an Indian restaurant on 6th Street, close to 2nd Ave. I got the runs.