Thursday, September 16, 2010
Pinwheel Paulie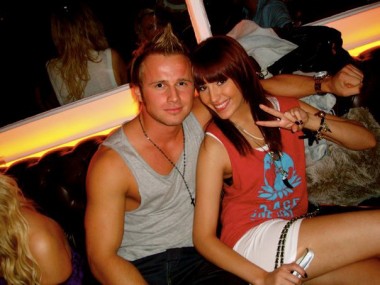 The classic fauxhauk, rapidly disappearing along with the rest of 2007's worst douchetributes, has been replaced in 2010 by the Pinfaux.
Pinwheel Paulie demonstrates the new tri-tip hair in all its lameness. And deserves the mock.
Kelly's giggles are melifluous, and so to honor her for such genetic gifts I would buy her a Mai Tai and awkwardly stroke her pocketbook while she was distracted by her BFF's texts from her ex.