Saturday, September 18, 2010
Reader Mail: Vegas Douche Virus Takes Over Italy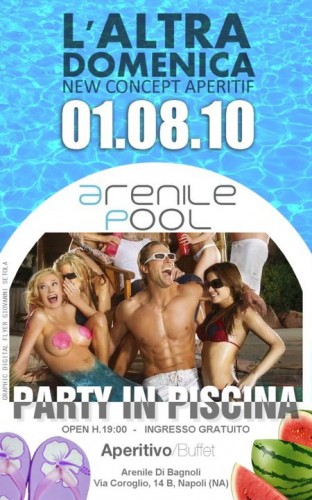 The Italodouche reports in from Italy, where the Grieco Virus is returning.
———-
DB1,
The Vegas Herpester pool party concept has now spread to the shores of the Mediterranean, now infecting the once glorious civilization known as Italy.
Naples is one of the oldest cities in the world, and it held an important role in Magna Graecia. Much blood has been shed here throughout history(unifcation wars, WWII, mafia crimes,etc.)
If Garibaldi were alive today, he would have to re-assemble the Expedition to defeat the new enemy.
– the Italodouche

———
The land of Michaelangelo, Dante and Monica Bellucci has fallen on hard times indeed. Sad news, Italodouche. But, like Australia, nations can fight back. Have faith. The culture wars continue.