Thursday, September 16, 2010
Reader Mail: Vic the Brick Wants our Mock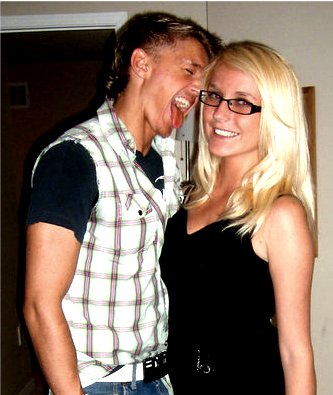 ——————
your website is epic.
so.. i want to be a part of your website.. well the "douches" that is.. the reason is. i think that all guys are more or less the same, and that the douche bags just want to stand out.. and girls tend to notice that.
….. at the expense of how they look to ordinary people, douchebags get girls.. and can still have more fun than anyone at the club/bar..
so here is a few pictures of myself being a big douche. nobody likes me, and i dress funny..
if these work i can send more lol 3:D
– Vic the Brick

——————-
The disconnects in this email offer the logical corridors of a first person shooter designed by M.C. Escher. Librarian Hott Cindy deserves much, much better.